Perspectives on Gun Use and Public Safety
A Community Issue & A Community Conversation
Thursday, November 7, 2019 | 6:00 pm to 8:30 pm | Bradbury Thompson on Washburn University Campus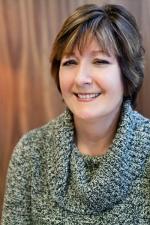 Facilitated by Kansas Leadership Center teacher, Lynette Lacy, community participants will be introduced to multiple perspectives on gun use. The participants would then be put into smaller groups to discuss this important topic from one of the various perspectives represented. 
---
Partners include: Leadership Greater Topeka, Greater Topeka Partnership, Topeka Justice Unity and Ministry Project, Topeka Center for Peace and Justice, Washburn University, Washburn University Leadership Institute, Topeka Youth Commission, and Kansas Leadership Center, Valeo Behavioral Health and Family Service and Guidance Center
Kansas Leadership Center Principles.
Leadership is an activity,
not a position.
Anyone can lead, anytime, anywhere.
Leadership must engage others.
The purpose must be clear.
Leadership is risky