LGT News
For the 2nd year in a row...Leadership Greater Topeka received the Kansas Leadership Center Transformation Grant for individuals in the community to take part in adaptive leadership training in build ones capacity to lead in their community. Contact michelle.stubblefield@topekapartnership.com for interested in available training slots.

In partnership with the Kansas Leadership Center, Leadership Greater Topeka holds a virtual webinar on Equitable Broadband Access Across the State of Kansas discussing the need for greater collaborative leadership. Over 200 individuals through out the Kansas.

The 2020 Leadership Greater Topeka Class – The Best and Most Resilient Class Ever - raised over $8,500 dollars for the Kansas Children's Discovery in their class project.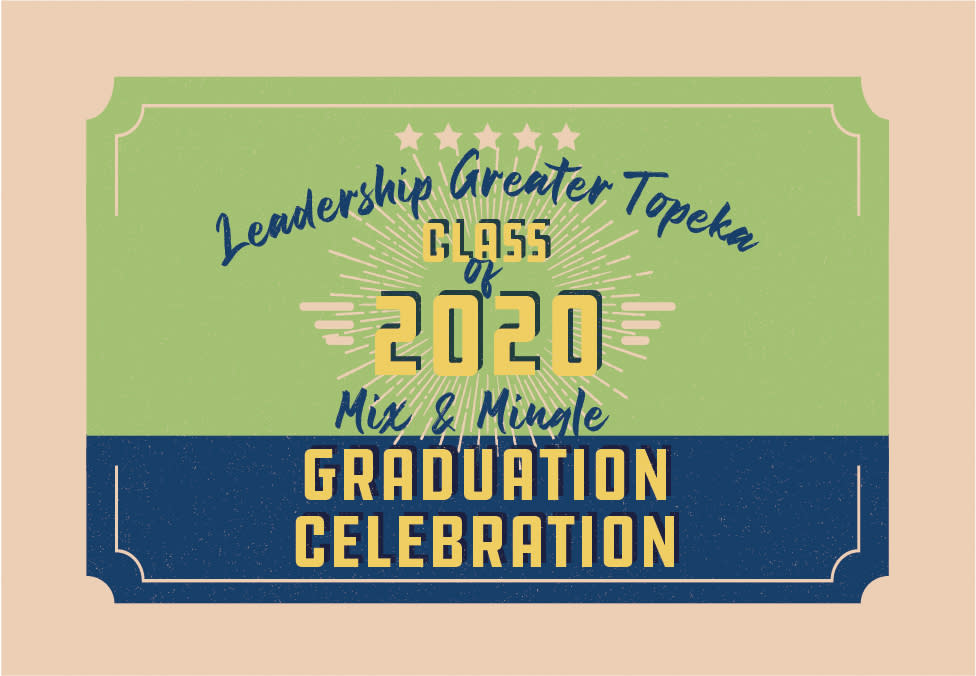 It may have taken a year to get to the point that we could celebrate but we're planning to make up for the lost time with a blow out celebration unlike any other LGT graduation event in the past.
This is a public event open to everyone that wants to join in the fun.
WEDNESDAY, MAY 12TH 5PM
EVERGY PLAZA
$35 PER PERSON
ENTERTAINMENT BY SERRANO PEPPERS
Register HERE

Kansas Leadership Center Principles.
Leadership is an activity,
not a position.
Anyone can lead, anytime, anywhere.
Leadership must engage others.
The purpose must be clear.
Leadership is risky
Thank You! LGT 2021 Sponsors
LGT PROGRAM
Binder Sponsor: Kaw Valley Bank

Bottled Water Sponsor: Cornerstone of Topeka
Retreat Sponsors: Falk Architects, Stormont Vail Health
Lunch and Snacks Sponsors: HTK, Prairie Band LLC
Transportation Sponsor: United Way Topeka
Program Sponsors: Advisors Excel, Blue Cross Blue Shield of Kansas
LGT GRADUATION
Graduation Gift: Security Benefit
LGT Gala
Presenting Sponsor: US Bank
Gold Sponsor: Evergy
LGT Refresh
Series Sponsor: O'Shea Strengths Coaching